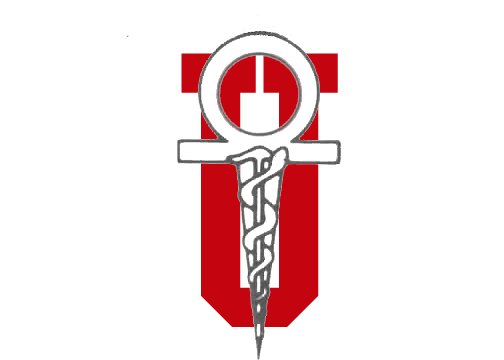 15 Reasons Why You Should Become A Student Member Of AMWA
1. Networking and Mentoring - AMWA's unique programs offer you both personal and professional support from women physicians and other medical students.
2. AMWA offers you an influential forum for your views on issues such as gender equity, sexual harassment, maternity, and medicine, dependent care, and health care reform.
3. AMWA provides opportunities for you to become involved in legislative and regulatory issues affecting women's health.
4. AMWA helps you enhance your leadership skills by providing student positions on the Board of Directors, various committees, and task forces. AMWA also offers various leadership training seminars.
5. AMWA ensures that medical students are represented in AMWA through their own elected, policy-making body of student branch presidents and officers, national and regional student coordinators.
6. AMWA students have full voting privileges to elect national officers and to participate in the House of Delegates convened during each Annual Meeting.
7. AMWA Student Senate - the voice of our future leaders. The Student Senate discusses issues of interest and/or concern regarding AMWA. The Student Senate assures that all AMWA standing committees include student members.
8. AMWA's student loan program and the "Wilhem-Frankowski Scholarship" can help cover the costs of your medical education.
9. AMWA's website and members-only section is a vital resource for networking and mentoring.
10. AMWA recognizes the exceptional research by a student member with the "Birch Award" and the outstanding essay about a women physician mentor with the "Glasgow Essay Award."
11. AMWA's Publications: The bi-monthly newsletter, AMWA Connections, and the quarterly Journal of American Medical Women's Association (JAMWA) keep you current on women's health issues and AMWA activities.
12. AMWatch student newsletter will keep you up-to-date on women's health, women in medicine, and local and national student activities.
13. AMWA's Bed and Breakfast Program is a home away from home for fourth year students applying for out-of-town residencies.
14. AMWA offers student members discounts for Interim and Annual Meetings through a student support fund. Each year many student leaders can attend the meetings only because of AMWA members' generous donations to the Student Support Fund.
15. AMWA gives you the benefit of group buying power with its low-cost group health and life insurance plans, group MasterCard program, long-distance savings programs, and discounts on car rentals.
Join: www.amwa-doc.org or ask any AMWA officer for an Application Form.